Choose From Over 100 Reliable WebMoney Forex Brokers To Trade The FX Markets
WebMoney is a complex online purse that works on advanced algorithms and unique trading concepts to offer a safe, convenient, and secure online payment option for more than 31 million WebMoney users across the world. WebMoney is a highly popular alternative to other leading e-wallets such as PayPal and enjoys a significant amount of presence in the Forex markets. Although WebMoney is not as inclusive or popular as PayPal or Skrill, the company has managed to render its services to more than 100 different Forex brokers from across the industry. WebMoney was primarily a Russian online payment system that was founded by a group of Russian developers way back in 1998 and was marketed exclusively for Russian clients. However, WebMoney witnessed a surge in its popularity among leading online merchants and from individual investors, which helped in increasing the company's official presence in more than 90 countries. WebMoney has its main headquarters in Moscow, while its administrative office is located in the UK. Therefore, WebMoney clients are protected by the marvelous regulatory framework of the Financial Conduct Authority (FCA), which protects all customers under the leading European regulatory framework. WebMoney is also EU authorized to serve as an online payment solution to the entire European Union through the European Economic Area (EEA) passport. In 2015, WebMoney's UK operations received regulatory licenses to issue e-money within the whole of the European Union, which is seen as a step in the right direction for a company that aims to become a global leader in payment solutions. WebMoney is one of the safest online payment processors in the market, and the company has an excellent online payment interface that provides extensive support for all online transactions. We have developed this exclusive guide to help you find the most reliable and authentic Forex brokers that accept WebMoney as a valid deposit/withdrawal option and to keep you safe from the many financial scams that affect the average retail trader.
Is It Easy To Find Forex Brokers Accepting WebMoney?
WebMoney works with more than 100,000 online establishments and offers its online payment system to all existing WebMoney users without any restrictions. However, in comparison, WebMoney only accepts around 100 genuine Forex brokers, while the company also renders its services to other lesser-known Forex trading companies in the market.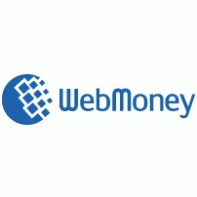 It is possible for traders to find a WebMoney FX broker without much effort by browsing through our list of recommended Forex brokers that accept WebMoney, or you can alternatively visit the official WebMoney merchants' page to get a comprehensive list of all WebMoney verified FX brokers. Traders can also get in touch with their Forex broker's official customer support channel to get detailed information on the different payment systems. A Forex broker's official payments page should also have all the relevant details related to the accepted modes of payments, and the WebMoney logo will be prominently displayed at all WebMoney Forex website pages. WebMoney has one of the lowest fees for online transactions in the entire Forex market, with the company charging only 0.8% fee on the transaction amount. There is also a maximum threshold for fees of $50 for large payments, which ensures that high-value transactions can be performed without spending any significant sum of money on fees and other transaction costs. All inward transactions are free of cost, which is the case for all online payment processors, while the small fee of 0.8% should be a great incentive for traders to sign up to WebMoney and start using their payment system for all online transactions.
Our Recommendations To Help You Find The Best WebMoney FX Brokers
We can't seem to stress the importance of the choice of a Forex broker enough, as the number of broker scams and financial malpractices is on an ever-increasing upward trend. Forex brokers find innovative ways to trick their clients and pockets all client deposits without any intention of paying them back to the traders. Although WebMoney is a severely regulated and audited online payment settlement company, the same cannot be said for all FX Brokers that accept WebMoney as a payment option. Here are some top recommendations to help you choose a reliable Forex trading partner.
Always ensure that the WebMoney Forex broker that you choose is regulated and licensed by an authoritative and efficient regulatory organization. If possible, avoid Forex brokers that are not adequately regulated or situated in safe havens that do not have any sound regulatory framework.
You should only make a payment to an authorized WebMoney Forex company by doubly ensuring that the payment portals has the official WebMoney seal of approval. Avoid companies that trick its users into making a payment by using artificial or proxy payment systems in place of the official WebMoney payment portal.
Forex brokers accepting WebMoney should not only ensure that their clients' deposits/withdrawals are processed on time, but should also ensure that all payments are protected from any type of external interference. Any Forex broker that takes too long to process a payment beyond the acceptable limits should be reported to the WebMoney customer service department at the earliest instance.
Securing Your WebMoney Deposit For Forex Trading
WebMoney secures all of your financial transactions through complex algorithms and SSL encryption. All payment pages and e-wallets are secured by leading encryption protocols, which does ensure that your funds are safe with WebMoney. However, there are a few account management principles that should help you to secure your WebMoney deposits or withdrawals for Forex trading:
Keep your account information safe and private. Never try to store it in any online platform or social media website, as it may be prone to hacking or information phishing that will reveal your sensitive personal data and banking information.
Keep your passwords unique for each e-wallet and other online accounts. If possible, change your passwords periodically and use a high-quality password manager for tracking your passwords.
While choosing a WebMoney Forex broker, always ensure that the company is listed as an official WebMoney merchant that is authorized to accept/process payments through the WebMoney brand name. If not, get in touch with the official WebMoney representatives immediately.
Recommended Forex Brokers
Currency Allocation For WebMoney e-Wallets & Forex Deposits/Withdrawals
WebMoney stores its clients' funds as WebMoney Units, also known as WM-Units, which are stored in different online purses as per the users' preferences. WebMoney users are offered the option of choosing their preferred category of the WebMoney purse, which is then populated with the relevant currency unit that becomes the exclusive property of the user (also called the Guarantor). Most common currency purses include the WMZ (US Dollar Goods Certificate Purse), WME (Electronic money in Euros), WMR (Bearer's check in Russian Rubles), and WMG (units of gold stored in certified warehouses). WebMoney also acts as an exchange house while dealing with currency transactions or cross-border payments according to the existing rates and a small conversion fee added to all such transactions. WebMoney clients can choose any purse of their choice and can open multiple purses without any restrictions. Each purse can then be used to pay for services, or the money in the wallet can be withdrawn to a bank account, a credit/debit card, or it can also be sent to other payment processors by paying a fee for the transaction. As previously mentioned, all inward transactions are completely free of cost, while outward transactions can cost around 0.8% of the transaction amount for a maximum of WMZ 50 for the US Dollar purse. Other purses also have similar maximum thresholds on the fees, which are outlined in the official WebMoney Transfers fees page.
Arbitration & Resolving Customer Disputes
WebMoney acts as an arbitrator to resolve disputes between its account holders and merchants, thereby helping both parties to reach an amicable resolution. In most cases, the arbitration is quite efficient and purposeful, but there might be cases where WebMoney might not be able to solve its customers' issues. In such a case, both parties might choose other avenues and escalate the matter to higher authorities for a resolution to the problem. Disputes between WebMoney and its users are dealt by dedicated customer service forums, which should also grant access to the Financial Ombudsman of the UK if the company is unable to satisfy its customers' requests. Under the FCA regulation, WebMoney is also liable for legal prosecution and lawsuits, should any user choose to take such a path.
More Payment Options: