60 Second Options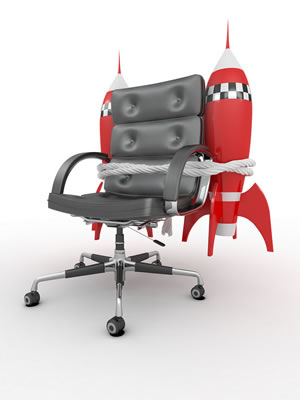 You can make more money in 1 minute than others do all day. Hang on to your seats! Trading 60 second binary options is exactly what it sounds like. With one minute options, you can open and close trades in as little as 60 seconds.
This is the absolute fastest trades you can make online. They are fast, exciting, risky and fun. If you have what it takes to trade the fastest expiration times in binary options then you are going to love tradeing 1 minute options.
You'll find this exciting 60 second binary trade offered by 24Option.
The one minute timeframe is one of the fastest way to trade on the web; it's not unique to binary options (you can also trade the one minute timeframe in Forex for example), but it is very popular for options trading. There are benefits and drawbacks to trading this short timeframe. You should familiarize yourself with the advantages and risks before you decide to get started.
What are the advantages of trading the 60-second timeframe?
The biggest advantage is that obviously you can make money very fast. You can trade very small price movement. Moves which would do nothing for you if you were trading the hourly timeframe or a daily timeframe. These movements could make you a huge amount of money on the 60-second chart since you could place multiple trades going the same way to profit from strong trends.
"Make More Money In 60 Seconds Than Many People Do All Day"
As your risk would be higher with the quick trade, you stand to win or lose a lot more money.
That's the reason that 60-second binary options trades also are double-edged swords. You can win quickly, but you can also lose just as quickly. If you're investing a lot of money on a tiny price movement, just think how little it takes to also lose your investment. If you made a wager which is One Touch, the fortunate thing is that even if price moves far against you, your risk is fixed and you'll lose only what you invested. You'll still lose it all, though, which can quickly burn you through your bankroll. And if you did something like bet a "No Touch," think how tiny a movement the market would have to make against you to cause you to lose your investment.
Challenges Trading 60 Second Binary Options
The other main advantage (or disadvantage) of the short time frame is psychological. Some traders have a hard time with longer timeframes because they second guess themselves during the extended time period that they're in the trade, and end up making stupid decisions which they would not have made while testing.
There is a certain type of person for whom short term trades are ideal. It isn't most traders. And if you're a beginner, it would be best for you to start on a slower timeframe. If you mess up on a longer timeframe, you may have minutes, hours or days to figure out what you're doing wrong and fix it before you run out of money. If you're trading the one-minute expiry, you could burn through your money quick if you get carried away and have a series of trades turn against you. There are advantages of trading 60 second options and disadvantages.
Trading 60-second binary options is hot right now and it's an exciting way to make money fast. But we encourage you to consider starting out on a slower timeframe first so that you can learn how to trade binaries responsibly. Then work your way up to the fast trades if that's what you want to do.
What Kind Of Charts Work For 60 Second Binary Options Trading?
When I was first getting into trading these 60 second options the charting setup was fairly straight forward. I was using candlestick charts of course and had them down on the 1 minute time frame. I did not use any indicators like EMA's or Fib's, instead watching for price action and certain patterns to form on the candles.
Start looking at 1 hour charts, whittle down to shorter and shorter candles. Decide if the overall trend is bullish or bearish. Keep working your way down to the smaller charts. Draw resistance lines at the 5 minute charts. Use these as your guides to play price action.
"Look for opportunities to bet with the overall trend based on the candle formations once you have whittled down to the 1 minute chart."
Which Reputable Brokers Have 60 Second Binary Trades?
Most visited Forex reviews in 2021
Discover Our Top Binary Option Brokers

If you want to put your new binary knowledge to good use, why not register with one of our top brokers? Our experts have tested these brokers to ensure they're safe, fair, and rewarding. Below, you can learn more about each binary broker. Once you've found the right one for you, register for a demo or live trading account to practice your skills.