8 Pro Tips For Profitable Binary Options Trading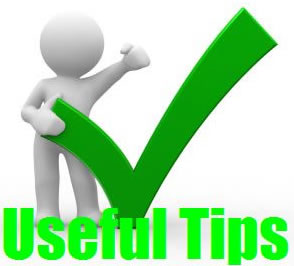 Is trading binary options simple? Yes.
Is it easy to make money on your trades? Not necessarily. And in most cases, it's not nearly as easy as a lot of binary options brokers want you to believe.
But that doesn't mean you're destined to lose money. On the contrary, you can generate an income trading binary options over the long run if you stick to a few time-tested guidelines.
Expect some of your trades to expire out of the money. That's unavoidable. The trick is following a binary options trading strategy that is designed to help you come out on top over time.
That's what I'm going to share with you below. What follows is not meant to be a step-by-step trading system. Entire books have been written on that topic. I can't cover everything on a single page. But I can give you 8 "secrets" used by veteran traders who consistently manage to make profitable trades.
Fair enough? Let's get to work…
#1 – Trade Assets You're Comfortable With
If you know the gold market inside and out, don't start with oil. Likewise, if you're an adept stock trader, focus on stocks rather than currency pairs. In other words, start with your areas of expertise. Give yourself every possible advantage. Learn what you can trade here.
Keep in mind that "knowing a market" doesn't guarantee you'll make profitable trades in it. One of the benefits of trading binary options is that the trades expire in a short period of time; some expire within 60 seconds! So, don't get cocky. Even if you "know" that gold is going to go up in the near future, the price can seesaw during the next 15 minutes.
Having said that, if you stick to the assets you're comfortable with, you can eliminate a lot of the uncertainty that goes with trading. And keep in mind, you can always branch out into other assets down the road.
#2 – Don't Bet The Farm
Let's face it. Your bankroll is limited. If you bet big on a few trades that expire out of the money, you might blow through your stash. Although gutsy trades might play well in movies like "Wall Street," they almost always turn out badly in real life. Real traders, the guys and gals who do this for a living, certainly don't bet the farm. So, why should you?
Here's a better option: invest with the expectation that you might lose your investment. Will you be able to survive if a trade goes south? Will you still be able to pay your mortgage and put food on the table?
That's a good place to start. Don't put up money you can't afford to lose. As your bankroll grows, so too will the amount you invest in any given trade. But for now, be conservative. Check your bankroll management skills.
As they say, hope for the best and prepare for the worst.
#3 – Start By Trading In A Demo Account
If you're just getting started with binary options, do yourself a favor. Use the broker who offers access to a demo account. That gives you a chance to place trades without risking your money. (Of course, you won't win any money, but that's hardly the point.)
The advantage of using a demo account is that you'll gain experience and confidence while test driving the broker's trading platform. You don't have to worry about whether the trades you make expire in the money.
Several reputable binary options brokers will give you access to a free, no-risk demo account when you sign up. Among them, we enjoy using TradeRush, MarketsWorld, 24Option, and GlobalTrader365 (as well as a few others).
Those are the brokers we've found to consistently offer a first-rate experience. As such, we feel confident recommending them.
#4 – Be Disciplined While Trading
We're the first to admit that trading binary options is a lot of fun. It's a great feeling to watch your trade expire in the money, and know that you've just make a nice chunk of cash while sitting at home.
But that doesn't mean you should approach trading as you would a game. It's not a game. If you're not careful, you can – and probably will – lose money.
Pro traders know this better than anybody. They realize that they need to stay disciplined when choosing assets, looking at candlestick charts, and placing trades. If they take their eyes off the ball, even for a minute, they're bound to get hurt (financially).
If you want to make money with binary options, be prepared to put in some effort. Think of it as running a business. The payoff can be huge, but it rarely comes without work. This ain't the lottery.
#5 – Don't Try To Make Up Losses
This is a pattern you'll commonly see with beginning traders. They lose money on a few trades, and become desperate to make their money back. The more desperate they get, the less careful they are when choosing trades.
Some folks become so hot and bothered over their losses that they throw caution to the wind. They bet on just about anything, hoping to make back their money. They're like the guy who loses his bankroll playing poker, and on his way out of the casino, bets everything he has on black on the roulette table.
How often does THAT turn out well?
Bottom line: if you suffer a series of losses, take a breather. Lick your wounds and try to figure out what went wrong. Keep in mind, if you're investing smaller amounts, as we recommended above (ref. #2), your losses should be manageable.
The key is to avoid making them worse.
#6 – Don't Get Comfortable
Show me a trader who thinks he knows everything about binary options, and I'll show you a guy who's destined to take a beating, courtesy of the market. There is always something useful to learn that can help you make profitable trades. And once you think you have everything figured out, you're in trouble.
Think of the professional baseball player who manages to maintain a high batting average. Do you think he sits at home and watches TV when he's not playing in a game? No! He's practicing his swing. He's looking for ways to improve.
That's the right perspective to take when trading binary options. If you want to make the huge returns advertised on the brokers' sites, you need to constantly improve your game. Learn about pivot points. Figure out how to use Fibonacci retracements. Learn to hedge your trades to minimize your losses.
In other words, don't ever get comfortable.
#7 – Work With Trusted Binary Options Brokers
You want to work with brokers that have a positive track record. That should go without saying, but believe it or not, a lot of folks entrust their hard-earned cash to fly-by-night brokers. The assumption seems to be that if a broker has a website, it must be legitimate.
Nothing could be further from the truth.
We've been reviewing brokers since this industry surfaced online. We've put together a list of legitimate binary options brokers on this site, so you don't have to find them the hard way. You'll also find a few that we suspect of shady practices that hurt traders.
If you haven't done so, check out our reviews. We strongly suggest picking brokers from our list. They are the only ones we recommend.
#8 – Unplug
Being obsessed is never a good thing. It makes it very hard to enjoy life, which can create huge problems if you're in a relationship or have kids. So know when it's time to log out of your trading account and call it a day. It doesn't matter if you're on a winning streak and convinced that every trade you place will turn a profit.
Log out. Unplug. Walk away.
Take your significant other out to dinner. Or call a few friends, and get together for drinks. The point is that binary options trading should be fun and profitable. But it shouldn't run your life.
Keep balance in life a priority.
To recap, trading binary options can be an exciting way to make money. But it's not easy. Nor is it a game. Bookmark this page or print it out and tape it to your wall where you can see it. Remind yourself of the 8 tips above whenever you log into your binary options trading account. It could save you from taking a massive beating in the market.
Discover Our Top Binary Option Brokers

If you want to put your new binary knowledge to good use, why not register with one of our top brokers? Our experts have tested these brokers to ensure they're safe, fair, and rewarding. Below, you can learn more about each binary broker. Once you've found the right one for you, register for a demo or live trading account to practice your skills.