NAGA Review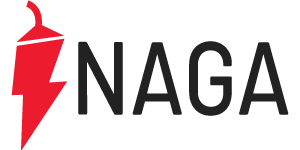 Established: 2015

Website: www.naga.com
Country: Cyprus

Regulation: CySEC, CIF
4.7/5
Platform

4.7/5
Customer Support

4.8/5
Account Management

4.9/5
Levarage & Bonuses

4.1/5
Reliability / Security

4.5/5
NAGA Group comprises four different subsidiaries operating as social trading and crypto trading brokerage companies within different jurisdictions worldwide. NAGA is a trademark of the German-based Fintech company The NAGA Group AG. Regulated by the Cyprus Securities and Exchange Commission (CySEC), NAGA represents one of the most reliable brokers providing access to hundreds of stocks, crypto, Forex, and ETF assets. The broker has a customer base of more than 1 million traders from all over the world and is quickly expanding thanks to its ground-breaking platforms, diverse instruments portfolio, and highly convenient pricing structure.
NAGA trader features commission-free trading on most of its assets with the tightest spreads available on market starting as low as 0.6 pips on EUR/USD and other major Forex currency pairs. The platform also allows the users to buy, sell and manage Bitcoin and other popular cryptocurrencies with real-time exchange and extra security measures.
One of the best things about trading with NAGA is that the broker also supports a copy trading platform with thousands of expert traders available as strategy providers. With numerous advanced charting tools, complex technical indicators, and various systems supported by the broker, traders can choose to trade over 950 financial instruments either manually, or automatically. Our NAGA trader review will cover everything from the regulatory framework of the broker, and platforms, to pricing and trader benefits.
NAGA regulatory framework and its branches
The parent company of NAGA broker is a publicly listed Fintech company on the Frankfurt Stock Exchange which clears all doubts regarding the legitimacy of the brokerage firm. The global headquarters of the broker is located in St. Vincent and the Grenadines and the company is registered as the International Business Company under IBCN24501IBC2018. The NAGA Group subsidiaries operate in various jurisdictions with four different office locations:
NAGA Global LLC is registered at Trust House, 112 Bonadie Street, Kingstown in St. Vincent and the Grenadines
NAGA Markets Ltd in Cyprus has a registered office at Eurosure Tower, 3rd floor, 2112 Nicosia, Cyprus
NAGA Markets Europe Ltd has a registered address at Ariadnis 7, Moutagiaka, 4531 Limassol, Cyprus
NAGA Technology GmbH has a legal office at Neustadter Neuer, Weg 22, 20459 Hamburg, Germany
Licenses
NAGA Group is regulated and authorized by the Cyprus Securities and Exchange Commission (CySEC) with the license number 204/13. The company operates in full compliance with European regulations including ESMA and closely follows its guidelines including on margin requirements of the residents of the European Union, GDPR compliance, AML/KYC recommendations, and so on.
Furthermore, NAGA broker keeps all of its clients' funds on segregated accounts, as well as per regulatory requirements. NAGA also supports Negative Balance Protection for all traders registered on the broker's platforms. However, since the broker is not authorized in every region worldwide, the traders from the USA, Canada, Israel, and the Islamic Republic of Iran cannot access the brokerage services offered by NAGA.
NAGA trading platforms
NAGA offers one of the most diverse trading platforms and software choices on the market. It supports the most popular trading software – MetaTrader 4 and MetaTrader 5 along with proprietary platforms with copy trading functions and web and mobile compatibility options. NAGA's MetaTrader 4 platform supports CFD trading across all markets offered by the broker, as well as MT4 copy trading and mobile devices support. MetaTrader 5 additionally supports real stock trading (EU Traders only) which is otherwise not available on MetaTrader 4 software. The best choice, however, for NAGA traders is the WebTrader platform of the broker which supports almost every functionality out there including the original benefits associated with MetaTrader platforms.
NAGA Web App
NAGA's web trading platform is a ground-breaking multi-asset trading system that provides access to more than 950 assets and instruments ranging from CFDs, Forex, Stocks, and Cryptos to other preferable markets of the clients. It offers real-time order execution with ultra-high-speed order processing. The interface of the WebTrader is highly flexible and easily customizable supported on more than 90% of the browsers and compatible with both IOS and Android devices. Furthermore, copy trading is the best fit on the NAGA WebTrader app with an extensive leaderboard for expert investors and their trades. The NAGA Web App users can enjoy free daily news and trading signals with the latest market updates directly into NAGA Feed.
NAGA Autocopy
NAGA Auto Copy allows the clients to take advantage of expert traders' knowledge and experience and automatically copy the selected trades. It has never been easier to track the investors' statistics on the NAGA Autocopy leaderboard and choose which traders or which specific trades you would like to duplicate to include in your trading portfolio. The followers can simply filter the expert traders according to their win ratio, profit chart, average return on investment (ROI), or any other data from their profile.
The users also have the flexibility to adjust the ratio of the Auto Copy or to set the specific trading capital amount at any given moment in the Autocopy section. Furthermore, stop loss and take profit limits functionalities are integrated within the NAGA Auto copy to secure the clients' accounts against potential losses.
One of the most amazing features that NAGA Autocopy presents to its active traders is the possibility to become a strategy provider yourself and let others copy your trades. NAGA will reward you with a bonus every time your trade gets copied on its platform. The broker promises to pay up to 100,000 euro fixed monthly payouts in real cash based on how many copies your trades will be getting. At the moment, the top 10 most profitable traders at NAGA have claimed 486,270 Euros of earnings as of 26th of May 2021 with an average win ratio of 80.04%. You can copy any of these top 10 performing NAGA traders at any time you wish.
NAGA VIP Levels – account types
The broker has a very customer-dedicated approach which is evident in numerous aspects of the broker's operations. One of the greatest rewarding techniques that NAGA uses towards its existing and new registering clients is its multi-tier VIP level account types that come with surprisingly generous benefits and easy accessibility. There are 6 VIP account types in total at NAGA broker: Iron, Bronze, Silver, Gold, Diamond, and Crystal. The requirements and benefits are different for these account types and the differences arise in minimum deposit requirements, spreads, copy bonuses, additional tools, commission reduction, withdrawal fees, signals and research, one-to-one tutoring, access to premium contests, and NAGA profile awareness boost tool.
Iron account
The minimum deposit for an Iron account starts at 250 US dollars with standard spreads applicable on Forex currency pairs starting at 1.7 pips (EUR/USD e.g.). The copy bonus on crypto pairs starts at 0.12 USD per copied trade, and 0.50 USD per copied FX pair trade. The commissions on stocks start at 20% but NAGA offers 0% Real-Stock Trading (EU Traders only) for Iron account holders. The withdrawal fees begin at 5 EUR/USD/GBP or equivalent.
Bronze account
The minimum trading capital requirement for a Bronze account is $2,500. It differs from the Iron account type in several ways. Firstly, the crypto copy bonuses increase up to 0.15 USD per copied trade and FX copy bonuses up to 0.60 USD per copied trade. The withdrawal fees are reduced to 4 EUR/USD/GBP or equivalent and PI Dashboard is available for all Bronze account holders.
Silver account
The Silver account holders need to deposit at least 5,000 USD. They get 0.18 USD crypto bonuses per copied trade and 0.70 USD FX bonuses per copied trade. The withdrawal fees are further shrunk to 3 EUR/USD/GBP or equivalent with PI Dashboard support, as well. Furthermore, Silver account holders will be getting 10 NAGA trading signals instead of 5 available for Iron and Bronze account types. They will also get 2 one-on-one tutoring sessions per month.
Advanced accounts – Gold, Diamond, and Crystal
The minimum deposit requirement for Gold, Diamond, and Crystal account types is 25,000 USD, 50,000 USD, and 100,000 USD respectively. These accounts feature ultra-tight spreads as low as 1.2 pips for Gold account, 0.9 pips for Diamond account, and 0.7 pips for Crystal account on EUR/USD pair. All three of them offer reduced commission rates on stock CFDs in the amount of a 10% commission rate. While Gold and Diamond account holders need to pay 2 EUR/USD/GBP and 1 EUR/USD/GBP withdrawal fee respectively, there are no withdrawal fees for Crystal account clients. The rest of the benefits associated with these accounts are as follows:
Gold: $0.22 crypto bonus, $0.80 FX bonus, 15 signals, 4 one-on-one tutoring sessions per month
Diamond: $0.27 crypto bonus, $1.00 FX bonus, 20 signals, 8 one-on-one tutoring sessions per month, NAGA profile awareness boost
Crystal: $0.32 crypto bonus, $1.20 FX bonus, 20 signals, unlimited one-on-one tutoring sessions, NAGA profile awareness boost
NAGA Fees and Pricing
There are several fees that NAGA brokers administer including commission fees, copy fees, withdrawal fees, and currency exchange fees. The best thing is that most of the financial instruments traded at NAGA platforms are not subject to commission fees. The exception is stock CFDs trading and ETFs. Stock CFDs are traded with 0.20% commission fees, whereas ETFs are subject to 0.10% commission rates. As you may already know the minimum deposit requirement is set to 250 US dollars. On the other hand, the broker does not charge on deposits hence all the money invested with NAGA will be expressed on the trading balance of the trader without any commission charges.

However, the withdrawals come with fees that start at 5 USD/GBP/EUR or equivalent but can be reduced according to the account types. With the Crystal, account-type traders can enjoy unlimited withdrawals with no additional charge whatsoever. Apart from these fees, the traders at NAGA need to pay copy commissions as well. These fees apply to closed copied positions. The amount can go up to 10 EUR or equivalent with a fixed copy fee of 0.99 euros.